Linear Recumbents folding Roadster was voted the Bent Rider Recumbent Bike of the Year for 2016!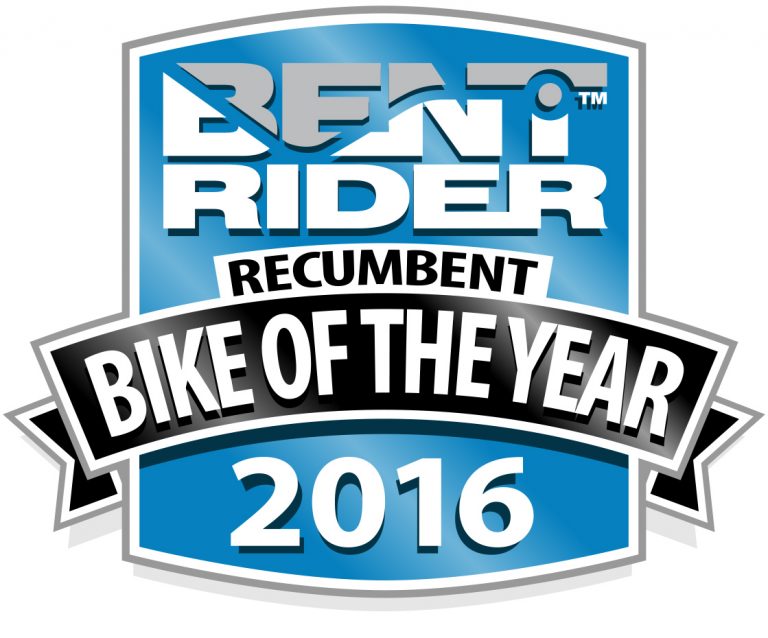 "Linear's designs have been slowly evolving over the years, and the bikes they build now have earned a very well-deserved and stellar reputation. The Roadster is already one of the best handling Short Wheelbase (SWB) recumbents that I've ridden and now the addition of a folding option just makes it that much better. And when Linear says it folds, they mean it really folds! Transporting a Roadster in any vehicle (including an airliner) is no challenge at all."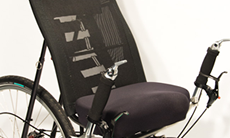 Remember when riding your bike was comfortable and pure fun? It can be again on a Linear! Sit up and enjoy the view, no leaning on your hands, no craning your neck to see ahead. Your view is forward, you are supported by the wide padded seat and your arms are relaxed at your sides. And your folding Linear recumbent can fit in the trunk of a small car!
We make Linear recumbents here in New York so we can better control our quality. Each model is engineered and tested for durability in our own facility. Each component is selected for performance and durability. Each bike is fully assembled and test ridden before being shipped to a customer.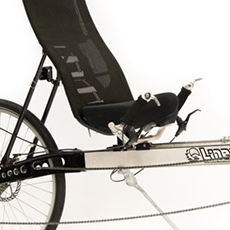 On a Linear you are looking forward, not at your front wheel. You are aware of any obstacles in your path without craning your neck. Sitting at the same height as car drivers you can make eye contact so they know you see them. Even in a panic stop the bike won't flip over and land you on your head.
Our frames are made from custom aluminum tubing designed specifically for our recumbent bicycles. This tubing is drawn through our own extrusion dies to be light, corrosion resistant and strong, very strong. Yes, it would be cheaper to build a bike from off-the-shelf tubing but we didn't want to make that compromise.